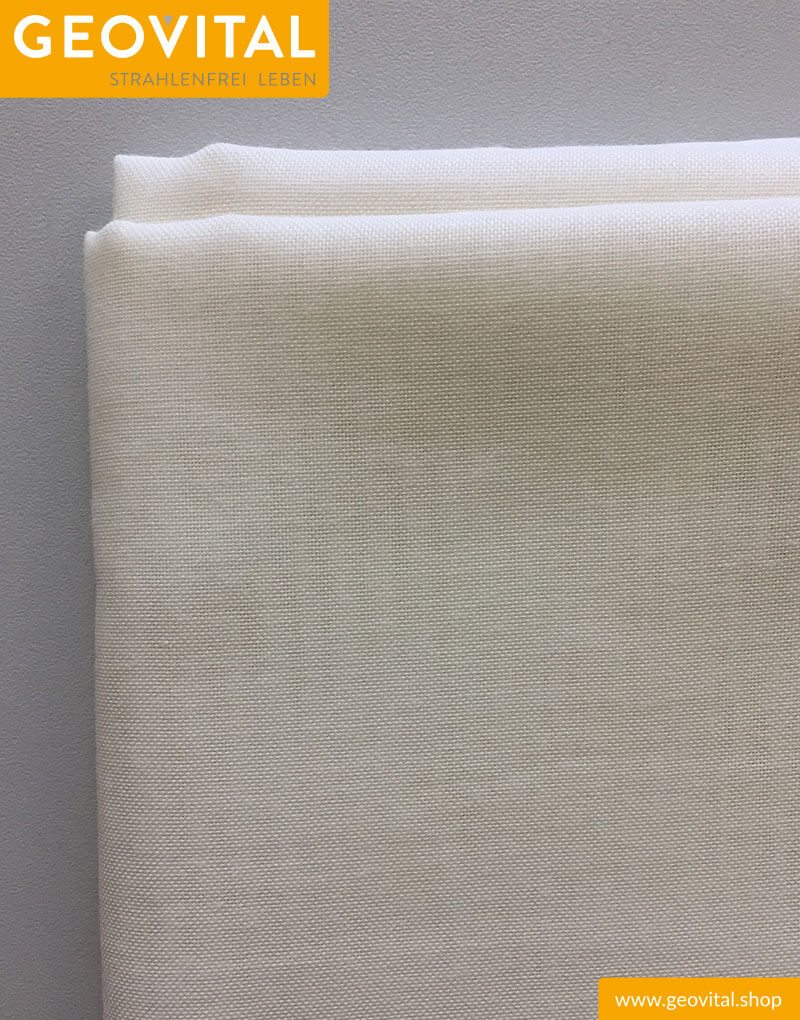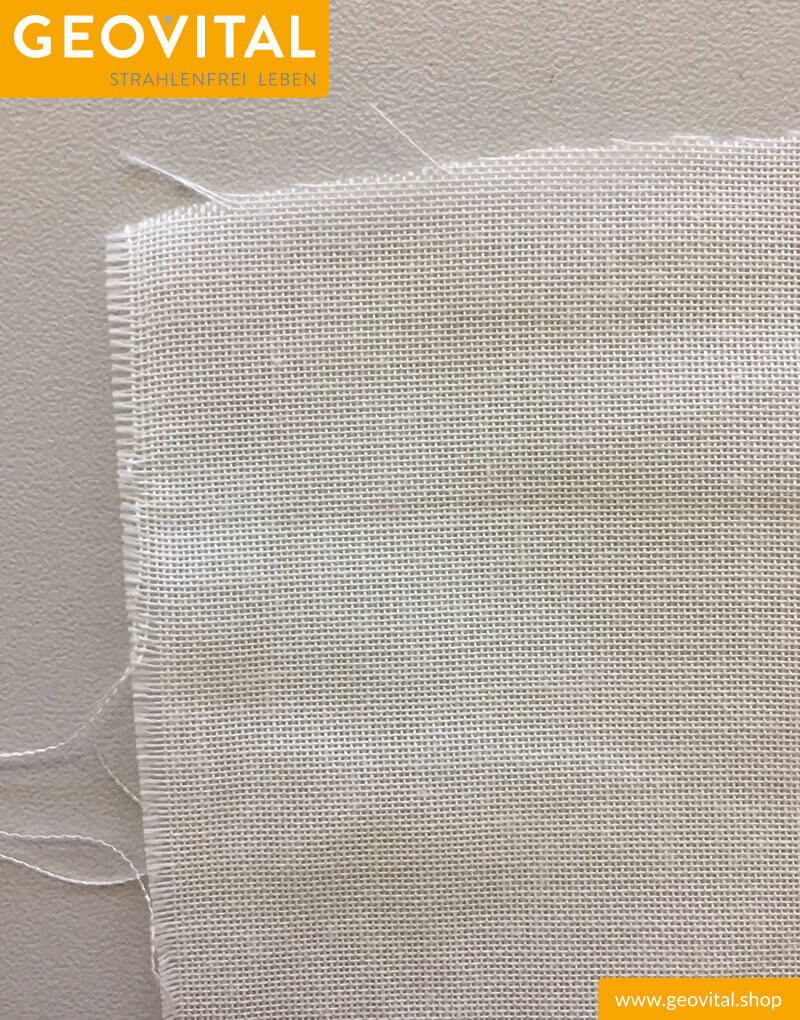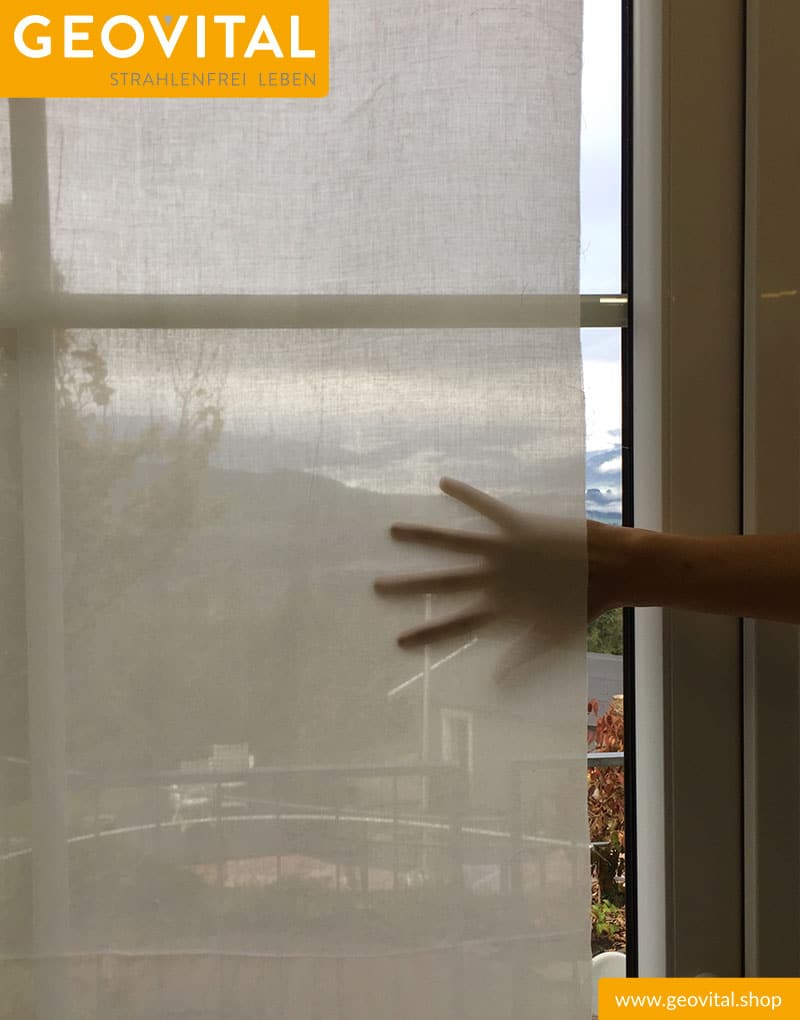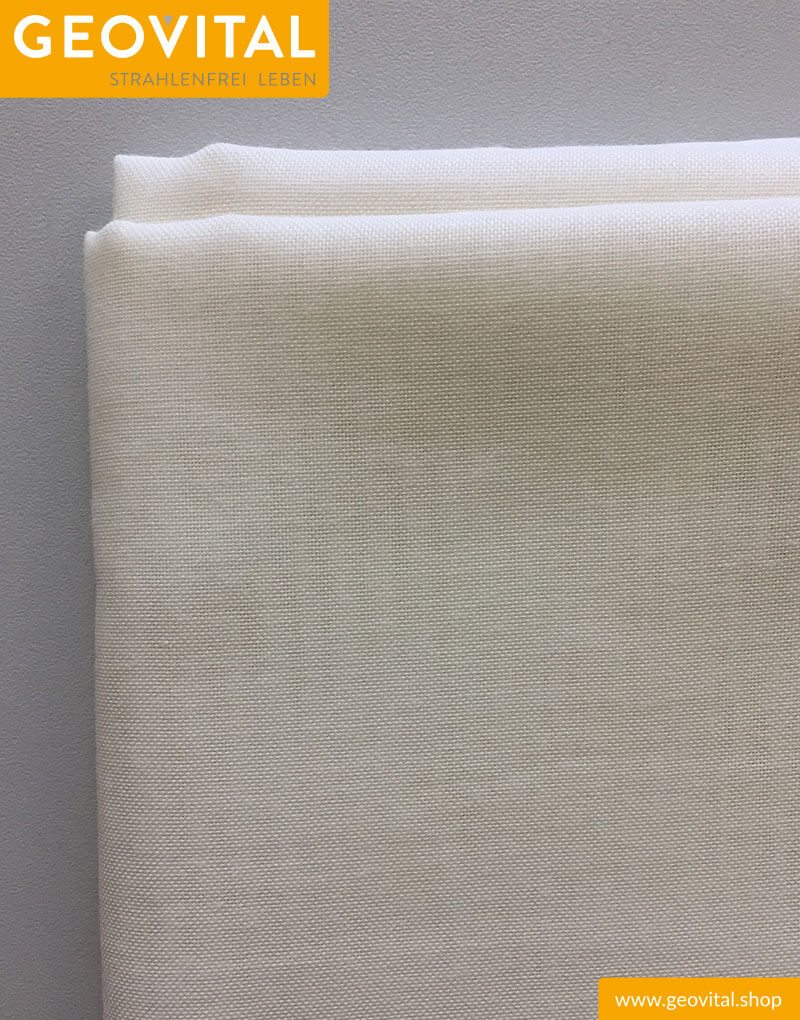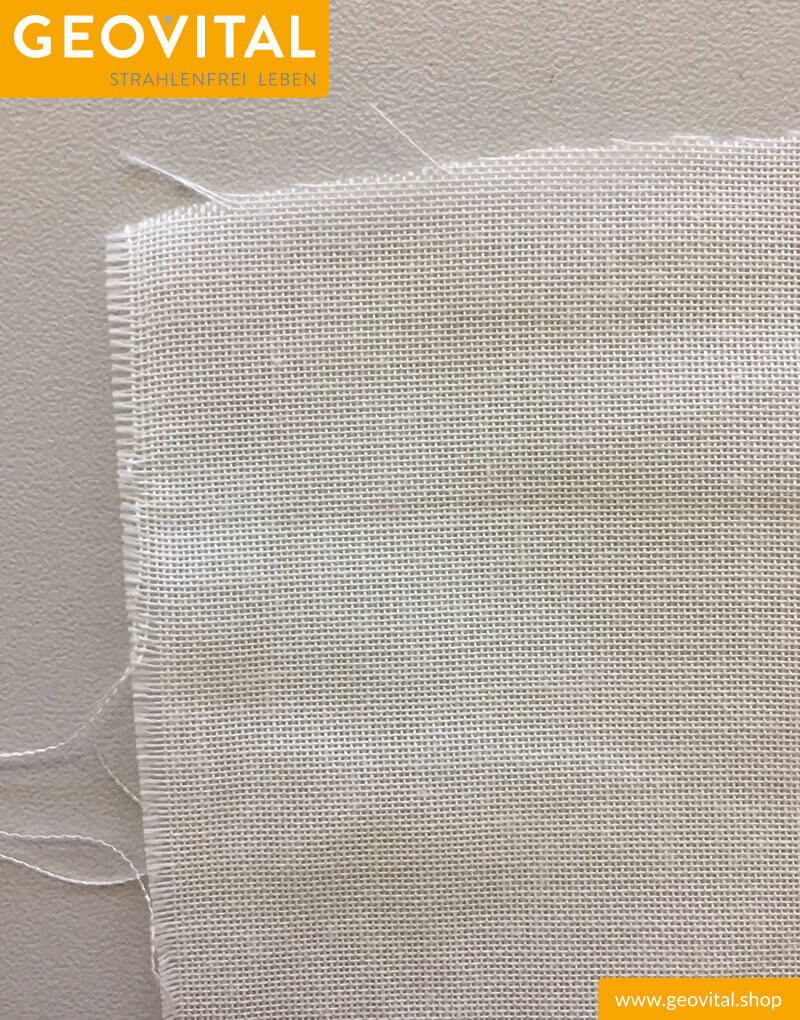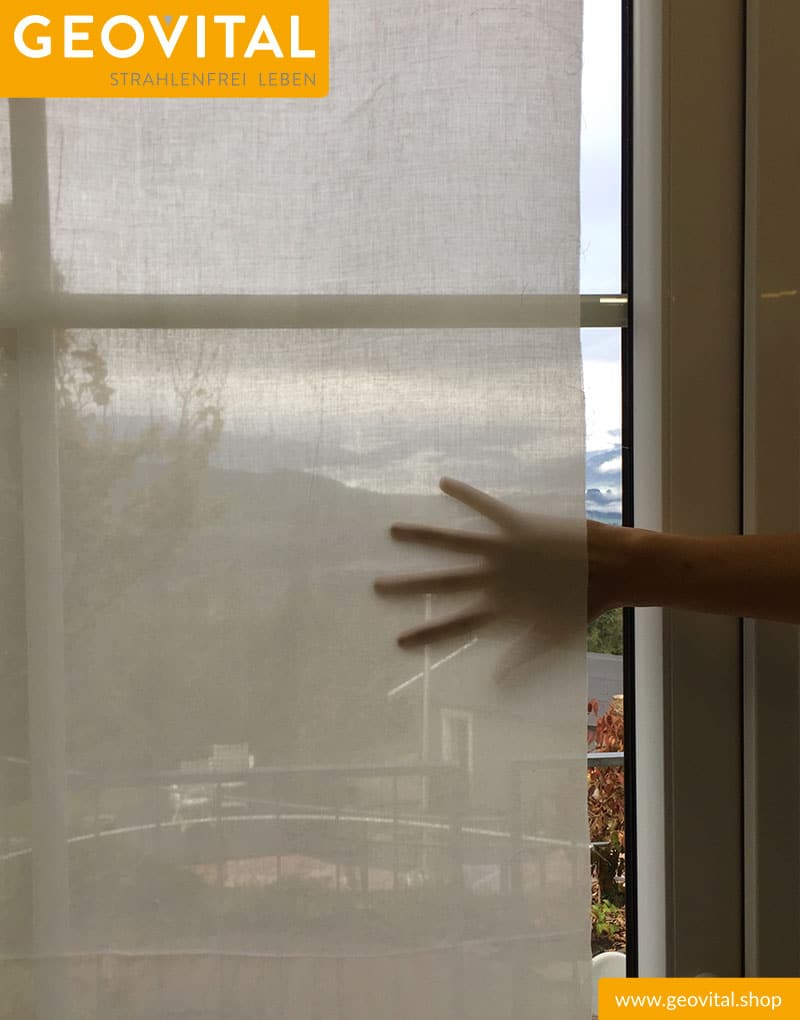 NOVA shielding cotton against electrosmog, radio and 5G up to 43 dB shielding power!
NOVA is a semi-transparent curtain fabric for shielding high-frequency electromagnetic radiation (HF). Not suitable for electrical shielding. Price per meter.
Product quantity = number of running meters.
Available, delivery time: 2-5 days
Product number:
NOV-2017-098
GEOVITAL Baumwolle NOVA is a semi-transparent curtain fabric for shielding high-frequency electromagnetic radiation (HF). Typical applications include curtains and drapery. Due to its high light permeability, it is ideal for windows and bed canopies.
Product Features of NOVA Shielding Fabric -
Cotton
Washable, ironable, sewable
Technical Data
Width: 250 cm, +/- 2 cm
Length: Sold by the meter
Shielding attenuation single layer up to 43 dB
Double layer up to 56 dB
Colour: Ivory Beige
Raw materials: 81% cotton, 18% copper, 1% silver
Ecology: Very high
Surface weight: approx. 88 g/m²
Dimensional stability: +/- 3%
Yarn
Cotton fibre with an ultra-thin 0.02 mm silver-plated and PU-coated spun-in silver-plated copper thread.

Care instructions
Very gentle washing in the wool wash cycle (hand wash program) or delicate cycle at 30 degrees. Please use only mild, ecological, phosphate-free detergents. Do not use BLEACH! Iron without steam on level 1. NOVA shielding fabric should be hung to dry quickly.
Do not tumble dry
Do not wring or twist

Do not dry clean.
Grounding of NOVA Cotton not possible
Cannot be contacted and therefore grounded. Low-frequency electric alternating fields (NF) must be reduced by additional measures. We recommend shielding with T98 shielding paint or enabling with a GEOVITAL network switch.
Shielding attenuation of NOVA
The shielding attenuation was measured according to the standards ASTM D-4935-2010 and IEEE 299-2006 by the University of the Bundeswehr Munich and confirmed in a report.
INFO: We deliberately do not use earthable shielding fabrics. Earthable shielding fabrics are not coated!
- i.e. the silver threads in the fabric are not protected, and the shielding is usually worn off after the third wash due to the mechanical friction in the washing machine. This means that an expensive shielding fabric has been purchased that is worth nothing in a short time...
- Earthable fabrics are usually gray to dark gray, not very light-permeable, and air-permeable! Actually unsuitable for small canopies.
- Since the fabric is not coated, these fabrics discolour extremely due to light and UV radiation, become blotchy, and later look unsightly.
Quantity of fabric for window: For a curtain at the window (2 m width), 4 running metres of NOVA screening fabric are required for a divided curtain. In order to ensure the usual corrugation (gathering) of a curtain, at least a factor of 1.5 must be calculated.