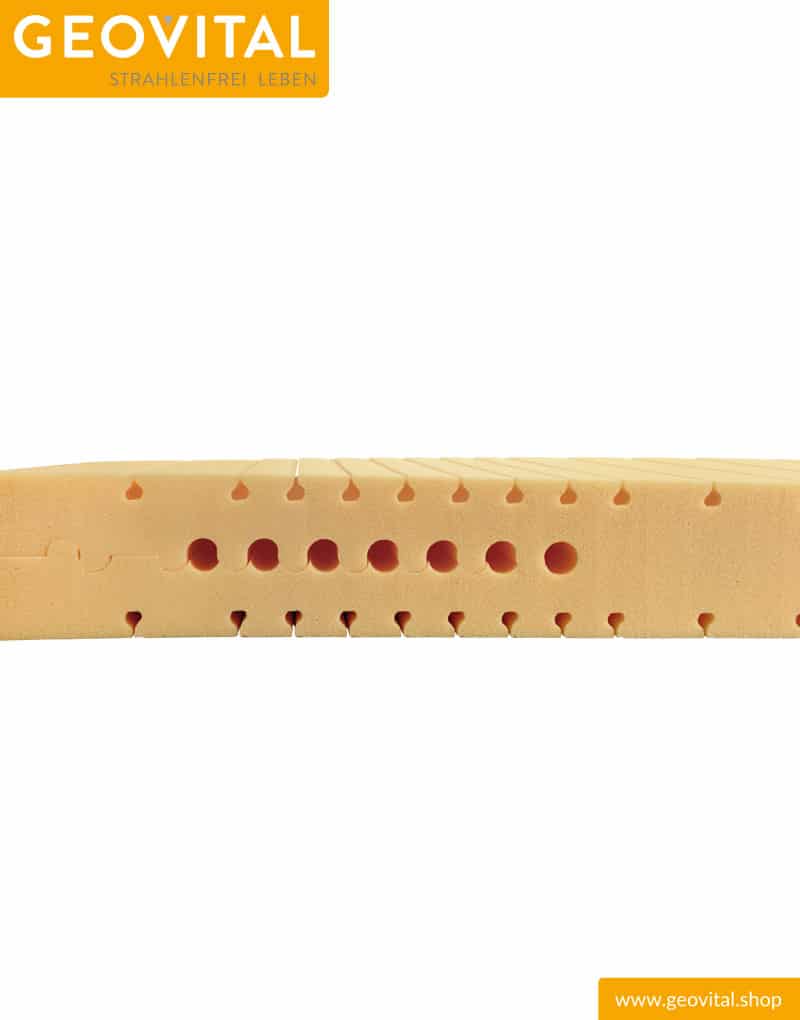 GEOVITAL Standard Mattress
Our standard mattress - lie better, sleep better!
Inexpensive and hard-wearing. Special foam core with high support.
Delivery time: approx. 7 working days
Available, delivery time: 2-5 days
Product number:
GVL-2017-024W
GEOVITAL Standard 14 Zone Mattress
GEOVITAL Standard allergen-free mattress for children's rooms and hotel beds.

Affordable and durable mattress with special foam core and high support, specially recommended for organic hotels, use in children's beds and guest rooms.
High Quality with GEOVITAL Standard
Affordable and durable
Special foam core with high support
Manufactured according to body weight
Suitable for allergy sufferers
Vegan

Wake up refreshed - Fit for the day
ONLY THE BEST MATERIALS for GEOVITAL Standard Mattress
Biologically neutral materials
14-zone mattress with 14 special incisions for the best sleeping comfort
Core material for use against mobile and electrosmog radiation
Air conditioning zone with fresh air supply
High air exchange, mold protection
Covers made of Tencel
Dermatologically tested, also suitable for allergy sufferers